After Sales Service
You have questions or need to know more about our products? Call us. We will be more than happy to serve you
Global Delivery
Our products has no borders. We produce them in our factory in Greece but we can deliver worldwide
Guaranteed quality
We are very confident and sure about the quality of our products. They offer quality in performance and presentation, functionality and beauty
Timeless Products
Our products withstand in the passage of time without losing functionality and maintaining their beauty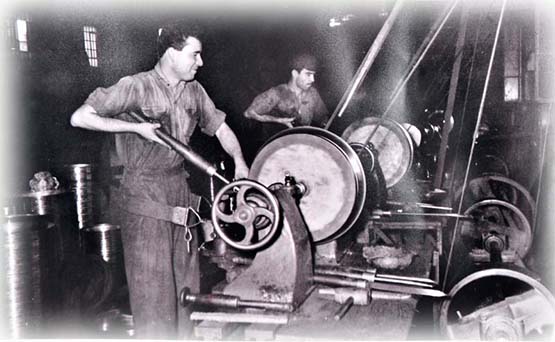 Tradition and latest technology
Mediterranean Art is engaged in manufacturing copper objects for almost 60 years. Continuing the family tradition, Leonidas Kavounis increased the variety of products and expanded production in the export sector, making the company unique in Greece. The company aims to manufacture high quality products at affordable prices.
Quality in performance and presentation
The beneficial properties of copper are known since the ancient years and contributed to name a whole era as the "Era of Copper". As a development in the exploitation of copper for the construction of copper pots Konstantinos Kavounis founded in 1953 the company Mediterranean Art. In continuation of this tradition his son Leonidas Kavounis kept the art alive innovating and adding the detail of perfection in the designs and the items that Mediterranean Art constructs. The company is unique of its kind in Greece and constructs items of such a wide range that covers all sectors of usage of copper in homes, restaurants, bars focusing in the high quality of the products. The company embodies the tradition of professionalism of Konstantinos Kavounis in perfect balance with the innovative ideas and obsession for perfection of Leonidas Kavounis and his cooperatives.